English and spanish speaking travel agency in China
Beijing
Beijing, capital of the People's Republic of China, is China's political, cultural and national communications center.
Shanghai
Cosmopolitan and a large metropolis with more than 20 million inhabitants. A global financial, industrial and cultural giant.
Hong Kong
Hong Kong is one of the most cosmopolitan cities in the world, a major metropolis and an important financial center worldwide.
Hangzhou
Hangzhou is the capital of Zhejiang Province. It is located on the banks of the Qiantang River, near its mouth.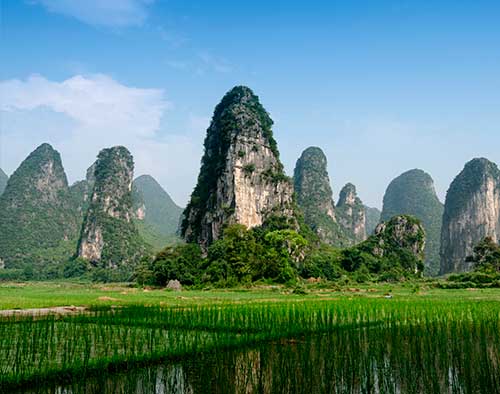 Guilin
The city of Guilin is the center and starting point to enjoy some of the most fascinating landscapes in China.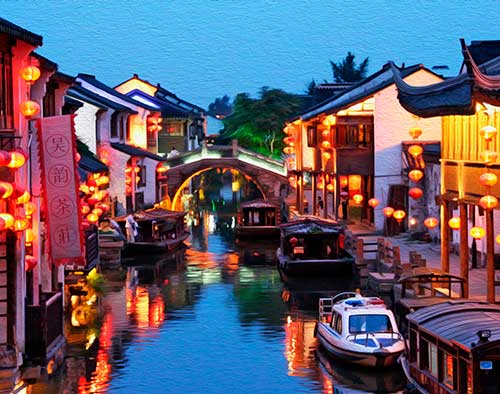 Suzhou
One of the oldest cities in the Yangtze River basin and the most beautiful in China. It is known as the Venice of the East for its canals and stone bridges.
Xian
Xian is the most important historical city in China. As the ancient capital of 13 dynasties of emperors it is one of the most important cradle of Chinese civilization.
Yunnan
It is one of the most unknown destinations in China. Multicultural, with spectacular landscapes, ancient villages, temples and legendary rivers.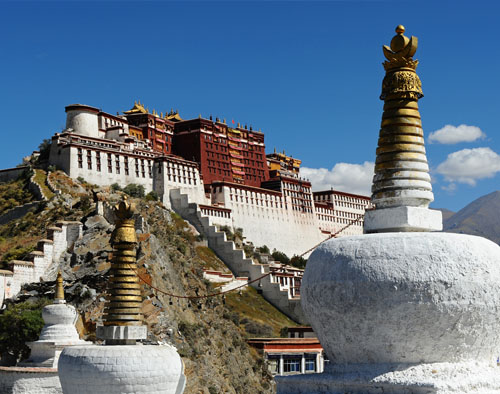 Tibet
Tibet is known as the "Roof of the World". Enigmatic, spiritual and mysterious, at the foot of the remote and isolated Himalayan mountain range, is the land of Buddhist culture.
Focus China video
Know all the travel services we offer in China.
Our services
At Focus China we offer our clients a complete schedule of regular tours with english speaking tour guides and guaranteed departures with a minimum of two pax.

At Focus China we offer our clients the posibility of designing their own itineraries, accommodation, transportation means, food & beverage standards, etc… . A real China "A la Carte "

At Focus China through our Group Travel and Incentives Departments we offer our customers a wide variety of travel proposals always with the highest service standards.

At Focus China we offer companies a complete service of assistance in corporate or business travel in China, whose objective is to meet all the needs of travelers and travel managers of our clients.
Contact
FOCUS CHINA OFFICES
Guangzhou Office
Hotel Landmark Canton, Oficce 612, Block A Nº.8, Qiaoguang Road
Guangzhou (Cantón) – People´s Republic of China
T.(86-20) 83040812
Beijing Office
Office 312,3/F, South Tower, Hengxiang Mansion, 15 Tuanjiehu Nanli, Chaoyang District
Beijing – People´s Republic of China
T.(86-10) 65001087
---
TRAVEL AGENCIES: ENGLISH SPEAKING 24 H PHONE SERVICE
Mobile: +86 15116968702 // +86 13316072847
Active member of
Official Chamber of Commerce of Spain in China
South China Division